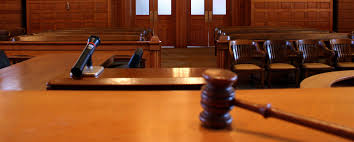 The GSO offers private appointments with a legal professional to graduate students at Stony Brook who need basic legal advice. These clinics occur once a month and ad-hoc appointments are also available for emergency situations. Legal clinics are meant to be the first step for students needing advice, offering basic case-review, suggestions of next-steps in the legal process, and recommendations for attorneys for students requiring representation. Some fields our legal experts are qualified to advise upon include: landlord/tenant rights, traffic law, civil disputes, criminal law, and marriage law. Please note, our legal team does not specialize in international law, immigration issues, or tax law. If you need specific advice in these fields, please contact either the international student advocate or the speaker of the senate for recommendations. To find out when the next legal clinic is taking place, please email speaker@sbgso.org.
Upcoming Legal Clinic: Thursday, September 26th, 2019
On Thursday, September 26th, 2019 the GSO will be hosting a legal clinic with Jonathan Sinnreich between 3:00pm and 5:00pm.
If you wish to schedule an appointment for the 26th, please email speaker@sbgso.org with the following information:
- Your name
- Your SBU ID number
- Requested time slot (within 1/2 hour)
- A brief description of the type of advice you are seeking
Requests will be kept confidential and serve to help Mr. Sinnreich prepare. All students participating in Legal Clinics this semester will be asked to complete a short survey of their experience after their appointment. If you are interested in making an appointment, please read the following stipulations.
Graduate students are able to seek advice on a variety of issues including, but certainly not limited to: real estate, civil disputes, traffic disputes, and defense. Please note that Mr. Sinnreich is an advisor, not a litigator and is not available to represent graduate students in legal matters such as closings, immigration proceedings, or in civil/criminal court.
However, Mr. Sinnreich does have years of valuable expertise to advise you on next steps and relationships in the Long Island legal community to recommend you further counsel.
If you have any other questions or wish to schedule an appointment for the 26th, email Michael Lenmark at speaker@sbgso.org